03-10-2019, 03:46 PM (This post was last modified: 03-10-2019, 04:17 PM by niionsports.)
I have been getting significant views from this community mostly because of direct views and indirect view due to drummitup users sharing it on their social channel. I wanted to write this post for a while now but I got time to do that only now!

Few things I did in the platform:
1- I pin every second video that I post on this platform.
2- Pin Users helped my gain subs and also views indirectly.
3- I started off with Standard account, but I soon realized Prime membership helps push your video sooner.
4- I use Pushup Video to push my videos back on top of the list. For Prime they give 3, which is kind of less. But it helps!

Hope this helps other upcoming Youtubers to gain real views and subs!

Thank you Drummitup for helping me reach 500 users!
Thumbnail(s)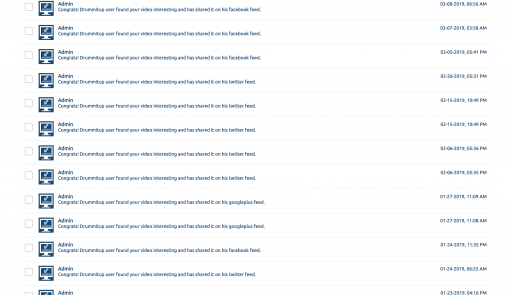 SIGNATURE
Follow me:
https://twitter.com/niionsports